Mitsubishi Diamana S+ & D+ Driver Shafts – 2015
Diamana Blue S+ Driver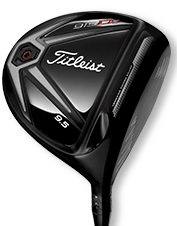 The stock shafts in the 2015 Titleist 915 drivers include the Diamana Red, White and Blue models. This year, unlike last year, they have the same appearance as the original Diamana shafts, a silver background with the Red, White or Blue Diamana logo. And, with the exception of a very slight increase in torque, they are identical to the legacy design.  We have received review samples of the Blue and a few of the Whites. The remainder of the Whites and the Reds will be added to this review when they arrive.
The Blue Diamana is perhaps the most copied driver shaft design I have ever seen. It is a good fit for golfers with a quick swing and a hard transition. The profile has a soft mid in relation to the tip and butt. The Diamana + models are available as options from most companies in 2015. Many, at no upcharge.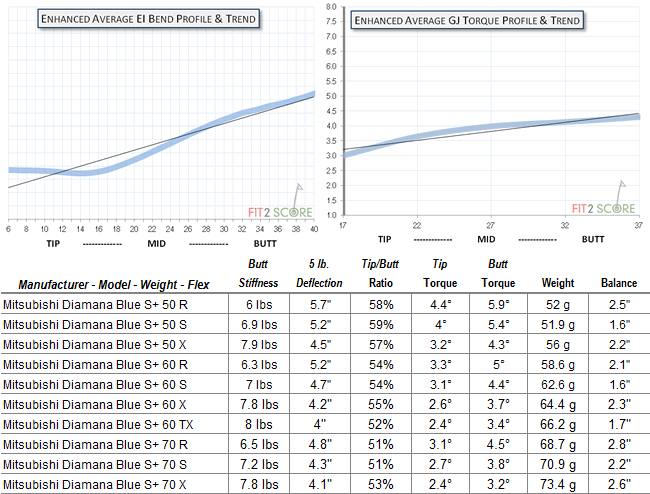 The average radial consistency of the review samples was 99.4 with a 0.3% standard deviation. Such numbers were not seen a few years ago, especially in stock shafts. The lighter weight models have slightly softer tips, with the tip stiffness increasing in the heavier models. The 60 gram models are in the Titleist 915 Stock drivers and the 70 gram versions in the Titleist 915 Fairways. You can find these in most retail fitting carts. The Diamana feel is unique. A good way to describe it is to clap your hands flat against each other, then again with them cupped. The Diamana feel is the thump you get from the cupped hand clap. It is addicting, and you will know by the sweetness of that feel when you struck the center face.
Diamana White D+ Driver

The 2015 Diamana D+ resembles the Diamana White board is more than just looks. With the exception of 0.4 degrees of higher torque it is hard to tell them apart. If you have ever played the original Diamana White or the second Generation 'ahina you will know this shaft.  It defines low launch, low spin design. Unless you have a positive angle of attach, stay away from this shaft. If you do, it is made for you.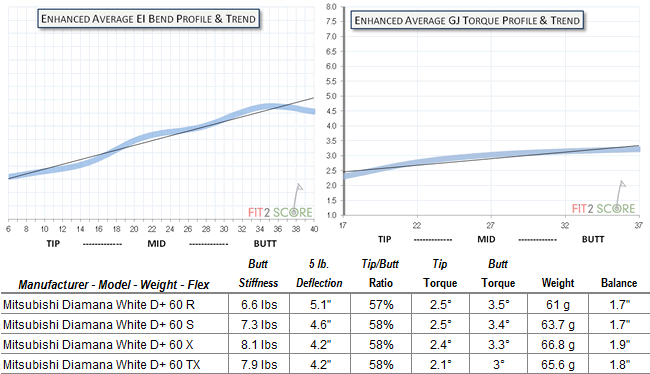 The full set of weights and stiffness samples have yet to be arrive, this is what I have for now, The average radial consistency of the 4 review samples was 99.6 with a 0.1% standard deviation. That is beyond outstanding for a shaft made primarily for stock golf clubs. Mitsubishi sets a quality standard that others must follow. Why should you expect anything less in a $500 driver from Titleist? Why would a manufacturer compromise the play ability of their products with off spec shafts? The 915 drivers from Titleist are delivered with outstanding shafts.