TPT Golf Drive Shaft Review

TPT Golf is a division of a Swiss technology and composite firm that developed carbon fiber materials. They have produced America's Cup yacht sails, lightweight racing car bodies, skis, snowboards, watch bodies, aircraft parts and satellite parts. They offered their prepreg to shaft companies and was told it was too expensive. Their only choice to enter the golf market was to make their own shafts. Their ultra premium shafts quickly appeared in the bags of several marque PGA players.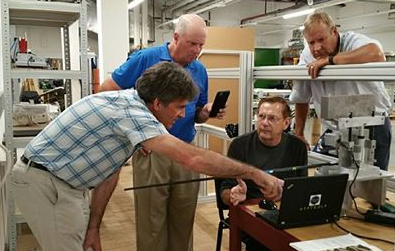 Thin Ply Technology (TPT) shafts have double the layers of material found in typical ultra premium shafts. Prepreg tapes are wrapped on the mandrel on CNC winders. Most other shafts are hand rolled, much like cigars. TPT makes the prepreg ribbon and can orientate the fiber direction in the ribbon. That creates a uniquely new method of creating golf shafts. They can adjust shaft properties in unique ways to adjust shaft performance. I have been to the Swiss R&D site demonstrating the process of EI measurement with my instrument and software.
This video was shot on the closing afternoon of the 2018 PGA Merchandise Show. Jeff Meyer, one of the top shaft designers in the business explains some of the TPT technology.
Let's take a look at the Low Kick Point and Mid Kick Point profiles.