Tony Curro
Tru-Fit Custom Clubs

Tony Curro has been fitting and building golf clubs for over 8 years.  He is partnered with  Edukaytion Golf which is a full service golf instruction and equipment company in the Berkshires of Western Mass. Edukaytion Golf is headed by LPGA T&CP Hall of Fame inductee Kay McMahon.
Tru-Fit Custom Clubs is an Elite fitting studio located in New York's Capital Region Latham, New York.  Owner and Professional Fitter Tony Curro has been fitting and Crafting custom equipment since 2005.  A Class A clubfitter with the Professional Clubmakers Society and Certified Clubfitter with the Association of Golf Clubfitting Professionals, Tru-Fit Custom Clubs was Recognized in 2015/16 as a Top 100 Clubfitters in America by Golf Digest.  Featuring Some of the finest products the golf industry has to offer, brands such as PXG, Miura, Callaway, Taylormade, and Mizuno. These are paired with the largest selection of "After-Market" shafts in upstate New York, and Western New England.  Tru-Fit Custom Clubs has Over 450 different shafts to choose from, giving any golfer a choice of over 10,000 different Head/Shaft Combinations.
Tony is is a former High school Head coach and Division I assistant.  His high school teams won 2 state Championships in the 11 years he spent at coaching high school baseball.  Tony was an assistant baseball coach at Siena College in New York for 9 years. Tony knows the golf swing and prides himself on exploring the synergy between your swing and your golf gear.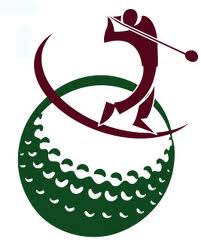 Tru-Fit Custom Clubfitters
961 Troy-Schenectady Road
Latham, NY 12110
(518) 469-7729
tony@tru-fitclubs.com
www.tru-fitclubs.com