True Temper Dynamic Gold, Dynamic Gold SL & Dynamic Gold Sensicore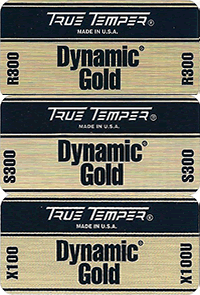 No overview of golf shafts would be complete without a discussion of the True Temper Dynamic Gold Iron shaft.  It has been with us for a long time and does not change. Its not as exciting to review as some of the new technology we see, but it remains the number one iron shaft on the PGA tour.
The EI profiles show three different shaft designs, Regular, Stiff and X-Stiff. This is not what we see from most other companies. Their patterns are consistent from weight to weight, flex to flex.