Project X HZRDUS Smoke Green Golf Shaft Review

The HZRDUS Smoke Green is the third design in the Smoke series. With the HZRDUS Smoke Black and the HZRDUS Smoke Yellow, it completes a fitting set. The HZRDUS Smoke Green is the first shaft from TrueTemper to use a new material, Hexcel's HexTow HN63. It is lighter yet stiffer than previous material.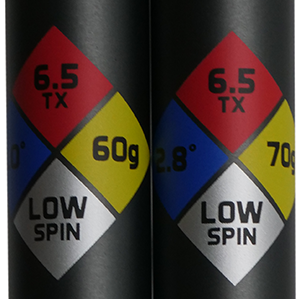 When I first wrote this review I did not notice that some of the shafts were marked with a very small TX below the stiffness number. This caused some confusion that resolved when the non TX 6,5 shafts arrived.
The TX versions are different EI profiles. They have much firmer midlsections.