Shimada Iron Golf Shaft
In response to a request from a viewer, the Shimada iron shaft data available on my old shaft review page has been resurrected. it has been some time since I measured these and some of the data now shown in the current reviews is not available. The review samples are no where to be found in the shop.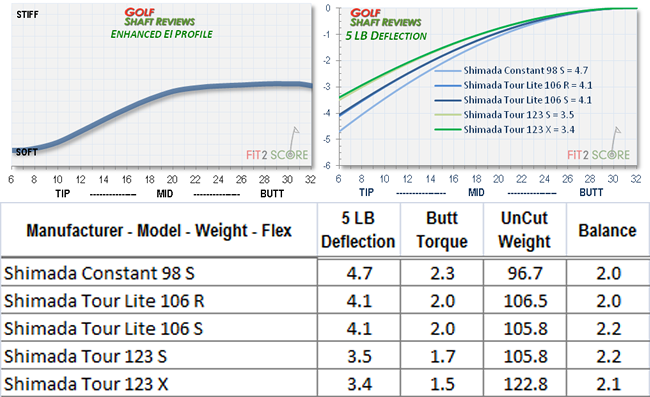 The profiles look much like the new TourTemper XP 95 S flex design, That same design is available in different weights and stiffness.