Mitsubishi KuroKage Driver Shaft Review

In 2014 Mitsubishi reintroduced the Bassara V shaft as the dealer only KuroKage. It is a great looking shaft, Blue ion finished. It has a great history, this was Lorena Ochoa's shaft. Many years ago I fit a great many of these. It is a Diamana Blue with about a half degree more torque. The radial consistency of all the samples measured was 99.6% with a 0.3% standard deviation. Translation, excellent. Install this shaft in any orientation, use it in a rotating hosel. Shaft to shaft consistency; as good as it gets, the fitter and the shaft your club gets built with will be indistinguishable from each other.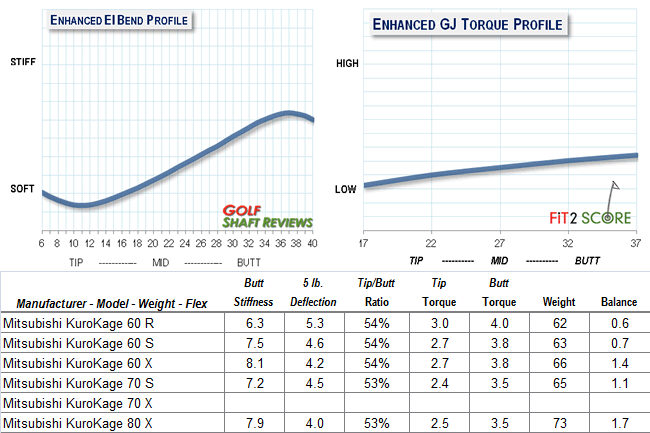 If you are familiar with the Misubishi Blue Board design, you know this shaft. In a former life it looked like this:

Some of the shafts I measured for this review came from the fitters that were still in my shop. I was impressed that many years ago when this shaft was first available that the radial quality was exceptional.